Construction & Manufacturing
Take care of the quality and lean process
on the production line in the factory,
in the storage hall, and during construction.
Analysis of the electric lines condition
There are more than 14,000 kilometers of power lines and more than 100 extra-high voltage network in Poland. In skygate we know, that it's better to prevent faults than to repair them. Thanks to the analysis of the condition of the electric lines, we are able to detect, which lines need to be repaired.
We use drones to ensure safety during analysis and low energy costs. They give information to technical service about any line damage based on 2D vision.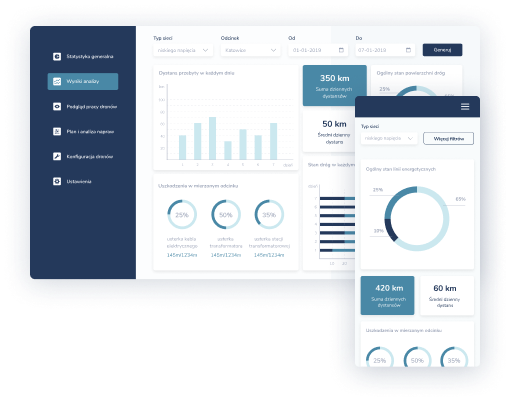 Imagine that you're looking for this particular bolt. You know that it is in the biggest warehouse in your company, but you don't know its exact location.
Wayfinding App which allows / Apps which allow you to scan a building and available tools, so you will never have to worry about where you will find things you need. What's more, the app/s will show you the way to them!
skygate's solution also applies to safety solutions. It allows you to determine the location of people in the building.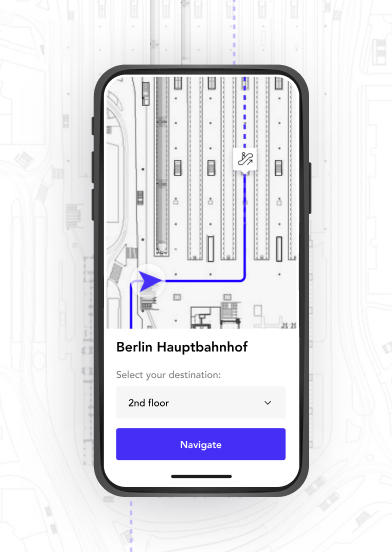 Aircraft manufacturing solutions
Even the smallest and faulty bolt in the construction can cause, that the final product will not work properly. Even the smallest mistake can cause, that bottled water won't fit for consumption. That's why we have designed the tool, that controls the quality of products at every stage of its development.
You can save your money and prevent accidents at work or during usage, by investing in technical solutions and innovations. What's more, you can be sure that the whole manufacturing process has been successful.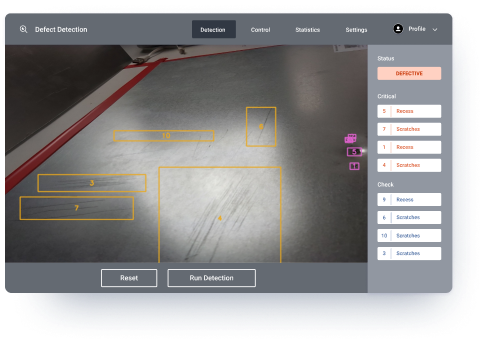 Inspection of the quality of construction work
Once and well-done work is everyone's dream. We created the tool, which makes inspection of the quality of construction work, with a view to accelerating and enhancing your work. This solution using a drone with 3D computer vision creates read construction point cloud inspection and then classifies it.
This allows you to detect imperfections during work or deviation from the plan, as well as cracks or deformations after years of usage. Early detection allows for ongoing repair and cost-saving for your business.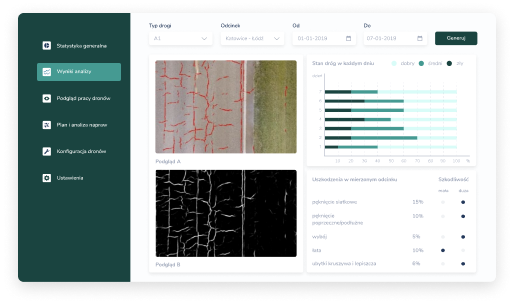 Our products supporting Construction & Manufactoring
skyforce are solutions for process automation, streamlining bottlenecks e.g. in production lines