Get 2% top developers for your project
Expand your development team with our experts. We have specialist with years of experience, with remote working capabilities and a distributed team culture.
See what benefits comes with
our platform
Spending many hours searching and
negotiate offers with candidates.

With us you will hire ready to work
developers within 24 hours from
request
Long, tedious waiting for an answer
that for weeks?

The whole process is quick and
efficient with us.
Wasting a lot money on expensive
job posting?

Because how quickly you hire a
team with us, you will save not only
money but also time and energy.
Trying to coordinate all the
necessary technical and soft skills
tests with candidates?

We checked our developers skills,
both technical and interpersonal.
You can be sure that you get top
employees.
TypeScript, React, Vue.js, Angular
Support for multiple chains
Preparing contracts for an audit,
NFTS (Marketplaces, games)
React Native; Flutter; Swift; Kotlin;
We have trusted clients with whom we have been working for several years
Set the right direction for your career
A place where skills mean more than a CV.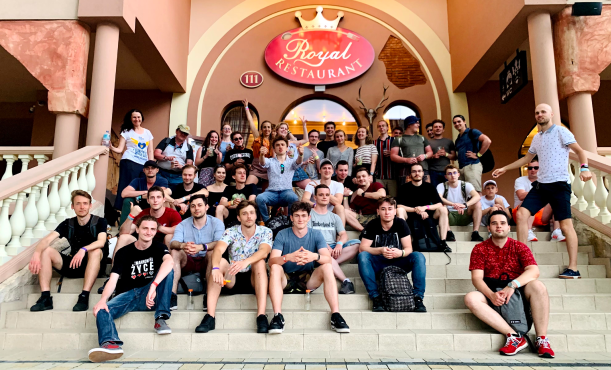 Are you guys a marketplace or a agency?
We offer two models of cooperation and, if needed, all the shades of grey in-between, we are probably the first platform of that kind on the market.
Having 13 years of experience in both recruitment and software consultancy – we leave you with a choice to make:
– work on a marketplace model – where you need talent and are happy to manage them
– work on an agency model – where you ongoing support, planning, and experience with delivery of less or more complex projects holistically (this one is more full-service)
Why is sky gate different?
We are a sweet spot between an agency (dev shop/software house) and a freelance platform – you can always choose to be more self-independent or whether you would like to work in a Team.
I want to hire developers, what's next?
Whether you're a big corporate client seeking 10 devs or a small early-stage start-up, you have to fill in our form at the beginning of the registration process. This will help us to better understand your needs, it will also help us to provide the best possible tech team for you.